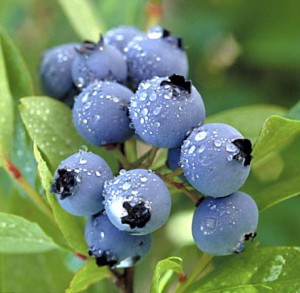 BLUEBERRY U-PICK is CLOSED for 2017.
Thank you for picking. See you in July 2018!
We planted our pick-your-own blueberry field in spring 2013. We enjoy working with perennial crops and, un-amended, our soils are ideal for blueberries due to their low pH.  Our harvest season extends from early July to early September.   In order of maturation, the varieties we have planted are Duke, Patriot, Northland, Blue Ray, Blue Crop, Chandler, Jersey and Elliot. Each has a unique flavor profile. All are delicious.